The first question to ask yourself is: "do I actually want and need a Publishing deal with a Publishing Company?"
What is the alternative to protect your copyrights and collect all the royalties due?
Answer: your own Music Publishing Company.
So let us take scenario 1 … sign with a Publishing Company.
Almost all songwriters/composers yearn to be signed to a Publishing Company feeling that they will project them to stardom. The real truth is far away from what is expected. Any Publishing Company will [almost] sign any writer … with no advance, no sign up fee, just a sole contract to say that they will collect all royalties, deduct 50% and pass the remaining on to the writer/writers … fact!
You can tell I am not a fan of Publishing Companies? I am not, because I have seen too many composers/writers sign away their copyrights, wait around for years for the company to get action … then they get fed up and realize they have to do the donkey work themselves … years later when they get wise and businesslike, get a track released and making money the original Publishing company appears out of nowhere waving the contract that the writer signed.
Scenario 2 … Set up your very own Publishing Company. Have all the advice and knowledge at the end of the phone. Control everything and keep 100% of the royalties.
CLICK ON FULLSCREEN ICON BOTTOM RIGHT HAND 

So what is needed to get going?
A) Signing with a Publishing Company
A little research to see who is best for you … an Email, couple of phone calls, maybe a meet and a contract signed … deal done
Money Made? Zilch … Nada …. Nothing
B) Setting up your own Publishing company
Getting a complete package of ready made letters, forms, contracts, assignment documents, accounting tools that will have your Publishing Business running FAST!
PLUS the computer disc loaded with all the templates.
All this is available in one package from 'The Serious Writers Guild' "How to Start Your Own Music Publishing Company for less than £100".
You will ask the magic question: "What's in it for me?"
You can:
Completely control ALL of your own compositions
Copyright your own and the compositions of other writers
Make ALL of the profit instead of the 50% that another publisher will allow you to keep
Be a 'power' within the Music Industry
Have a collection agency collect all the royalties for you
Build a catalogue to eventually sell for massive profit to the 'biggies'
Have a secure, genuine business that will bring in royalties for life
Make money for you even while you relax on holiday
Have the pick of new material sent to you to choose from
CLICK ON FULLSCREEN ICON BOTTOM RIGHT HAND 

WHY your own Publishing Business?
There is one very simple reason why you should have your very own Publishing Business…and it's this:
Picture yourself in this situation….you have written / co-written / acquired a fantastic Potential Number One TOON…you record the demo…it's fantastic…you just know it's a HIT.
You get to see the boss of EMI…he loves it …yes, the deal is on…he's excited…..you're excited…you're staring a fortune in the face…OR ARE YOU?
He says: "Of course the publishing will be handled by EMI Publishing"
You have just kissed 50% of that fortune good-bye…why?
Because, my dear friend, the Publisher gets 50% and the writer gets 50% of the Performing Rights Royalties. The clever thing is to have your own publishing business up and running before you ever get near that point of signing your life away. Of course, my advice is always to 'have a feel for the negotiation'.
What do I mean?
If you feel that the deal might fall apart because you issue the magic statement: "Oh, I'd love to let EMI Publishing have the rights, but they are already assigned to 'Flying Pants Music.'" Of course, you say: "We can do a deal….let's say EMI take 10% of the Publishing…and…." Is that a bit different?
And if you think this is unusual, take a look at any 'today' CD and make a note of the number of Publishers involved in each TOON. Yes, the major recording stars have all got their own Publishing Companies…which in most cases turn into major Publishing Empires.
CLICK ON FULLSCREEN ICON BOTTOM RIGHT HAND 

How to make the Shedloads of Money in Publishing?
I have had my own Publishing Company since my very first record hit.
Would you like to get to Lady Gaga's publishing power [check her CD's]? To be able to buy Paul McCartney's catalogue? Now that's power…and it's easily done. How many $Millions changed hands in that deal?
Would you like to go to Midem, to the annual Publishers get together where they buy and sell all the current music rights? A pal of mine is only in her second year in business and is there, this year, with the 'biggies'.
Would you like to go to the Brits? To the annual awards ceremonies as the owner of 'Flying Pants Music'. Hey, maybe you've even thought up a better name already!
Would you like major artists ringing you to see have you got a Potential Hit TOON for them?
Is it easy to start your own Publishing Business?
Yep! If you know how….
A frightening minefield if you don't.
What do you need?
Publishing is a business of forms, letters, contracts. After that it's just common sense. So what does this 'package' give you?
Every form you will need to get your business up and running fast. Every letter you will need to get all the initial starting up in place. The bank letters, the PRS letters, the BACS letters, the Inland Revenue letters….you will be amazed at how easy it is when you see the 'template' letters all laid out professionally…all you do is put your own business name instead of the 'sample' business. They very quickly adapt for your own use.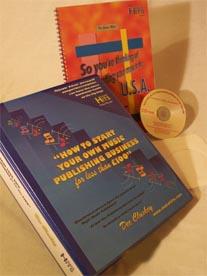 The largest selling Publishing Manual in the World
"How to Start Your Own Music Publishing
Company for less than £100".
You will get:
A 'hard copy' of every type of letter you will require to, not only start up your business, but efficiently run it. So you don't even NEED a computer.
The CDrom:
The disc has all the letters on to slip into your computer and quickly edit so that your business is running on the first day. Nothing could be easier. Just point and click!
A loose leaf folder with samples of every conceivable type of letter you will need to write.
A 'run down' on each stage of getting the business running smoothly. All the letters are professionally set out so that your business will have that professional gloss from day one.
The contracts are all tailored for adapting to your Business name.
A simple. but extremely clever way of having a very impressive name and address for your 'new' business.
24/7 advice from DEC
Yes, he will be available by Email 24 hours a day, 7 days a week and on the phone during normal Show Business hours. 10am till 9pm. So that you will have no worries…you will be in business on your own but you will never be on your own…..and if DEC doesn't know the answer he will find the answer in 24 hours…..DEC has contacts in every field of Show Business. You will even get Dec's private SKYPE details for free Internet calls straight to his studio.
You will get all the advice and all the 'knowledge required' to be the 'publishing expert'.
You will even get an efficient 'accounting package' which will make your business incredibly tax efficient. It will not only save you money but ensure that you 'keep' the money you should. This package is dynamite in itself.
Publishing is an exciting Business?
And you will have all of this in an easy to use format to make you the PRESIDENT of your fast building Publishing Empire.
How do I start trading on the first day? Easy…it's on the disc
How do you copyright a song? Easy…it's on the disc
How do I form a partnership? Easy…it's on the disc
How do I join PRS? Easy…it's on the disc
How do I join PPL? Easy…it's on the disc
How do I organise MCPS payments? Easy…it's on the disc
How do I issue an exclusive writing contract? Easy…it's on the disc
How do I issue an assignment contract? Easy…it's on the disc
How do I issue a publishing administration contract? Easy…it's on the disc
How do I handle a recording contract? Easy…it's on the disc
How do I handle accounts? Easy…it's on the disc
How do I get registered for VAT? A huge money saver. Easy…it's on the disc
How do I get my Business Tax affairs organised? Easy…it's on the disc
This is the easiest way to do business:-
find the file….point and click!…you got it!
How do I get advice on that particularly difficult situation?
EASY, PICK UP THE PHONE AND TALK TO DEC….
And by the way…the quickest way today is to Email….you get the answer and it's all written for future reference to add to your files.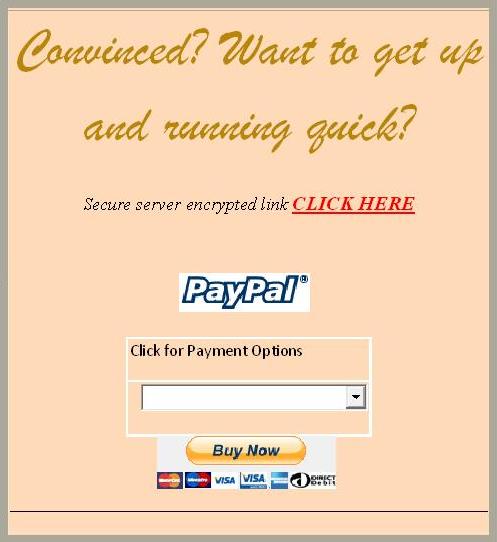 Dec is available by Email dec@makehits.com for any music queries or worries … he replies to every email.
He is available by direct personal phone to his studio desk and on SKYPE to all 'Serious Writers Guild' Members